The Session
Rev. Edward Suffern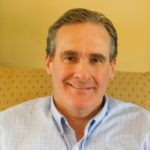 Pastor Ned has served as the teaching elder at RRPC since 2009, after serving in the Reformed Church in America in New Jersey and Iowa for twenty-two years. Before that he taught science and Bible at The Stony Brook School. He was educated at Grove City College, the University of East Anglia, and New Brunswick Seminary. Ned came to faith in Jesus Christ in his pre-teen years. He was married to Lois Kooistra Suffern in 1985. She is definitely his better three-quarters. Lois served as a home-school teacher, and after that as a kindergarten teacher. Ned and Lois have been blessed with three daughters and a son, plus seven grandchildren. They both enjoy hiking, and Ned takes a long swim when he has the chance. They count it a privilege to serve with the believers in Christ, gathered by Christ, at Redeemer Reformed Presbyterian Church.
Elder Ken Burl
Ken has been a member of RRPC for over 20 years, having been called for eldership in 2017. He came to faith in the Lord Jesus Christ at the age of 34 while living in Burlington, VT approximately 2 years after moving from his hometown of Plattsburgh, NY in 1993. Within a year of becoming a member of RRPC he met and married Jo Glazier who lived in Ithaca, NY.
He enjoys reading and studying sound Reformed Christian literature with a strong interest in apologetics and evangelism. He loves teaching others about Christ and the truth of God's Word.
Ken's occupational calling is as a Registered Dietitian/Nutritionist.  He recently retired from his position as a Clinical Nutrition Manager for a local health care facility where he had served for 22 years. He continues to do clinical visits of homebound clients who have nutritional needs.  His interests include the science of nutrition, physical fitness, progressive rock music, cooking, gardening, travel in the American Southwest and hiking. He is a Winter Adirondack 46'er.
His wife Jo came to faith in 1980 and they have been married for over 20 years. She is employed at Saratoga Hospital in Saratoga Springs, NY as an Executive Assistant.
Ken and Jo have lived in Corinth NY since 2006, currently dwelling with their two cats Puck and Bella.
Elder Ralph Kelsey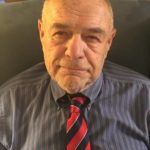 Ralph was educated as an engineer and has a business degree. He worked with GE for 30 years and then finished his career as an executive with US Gypsum in Chicago. He and his wife Elizabeth joined Redeemer in 2000 and he has served as an Elder here and in other churches for over 50 years. He currently resides in Queensbury. He has three children and six grandchildren.
The Diaconate
There are currently no active deacons serving at RRPC. Our most recently serving deacon, Deacon Clint Traver, went into the nearer presence of our Lord in June of 2023.

Committees (serving under the oversight of the Session)
Missions Committee Chair – Liz Kelsey
Education Committee Chair- Lois Suffern
Hospitality Committee Chairs – Chris DeYoung and Caroleen Hungerford
Finance Committee Chair – Paul Lamos, Treasurer
Auditing Committee – Ralph Kelsey
Prayer Committee Chair – Marilyn Merry, Jo Burl, Prayer Calendar Editor
3G Lighthouse Chairs – Lois Suffern and Hannah Brauning
Christian Service Brigade Chair – Ned Suffern